"Practici de Audit" Journal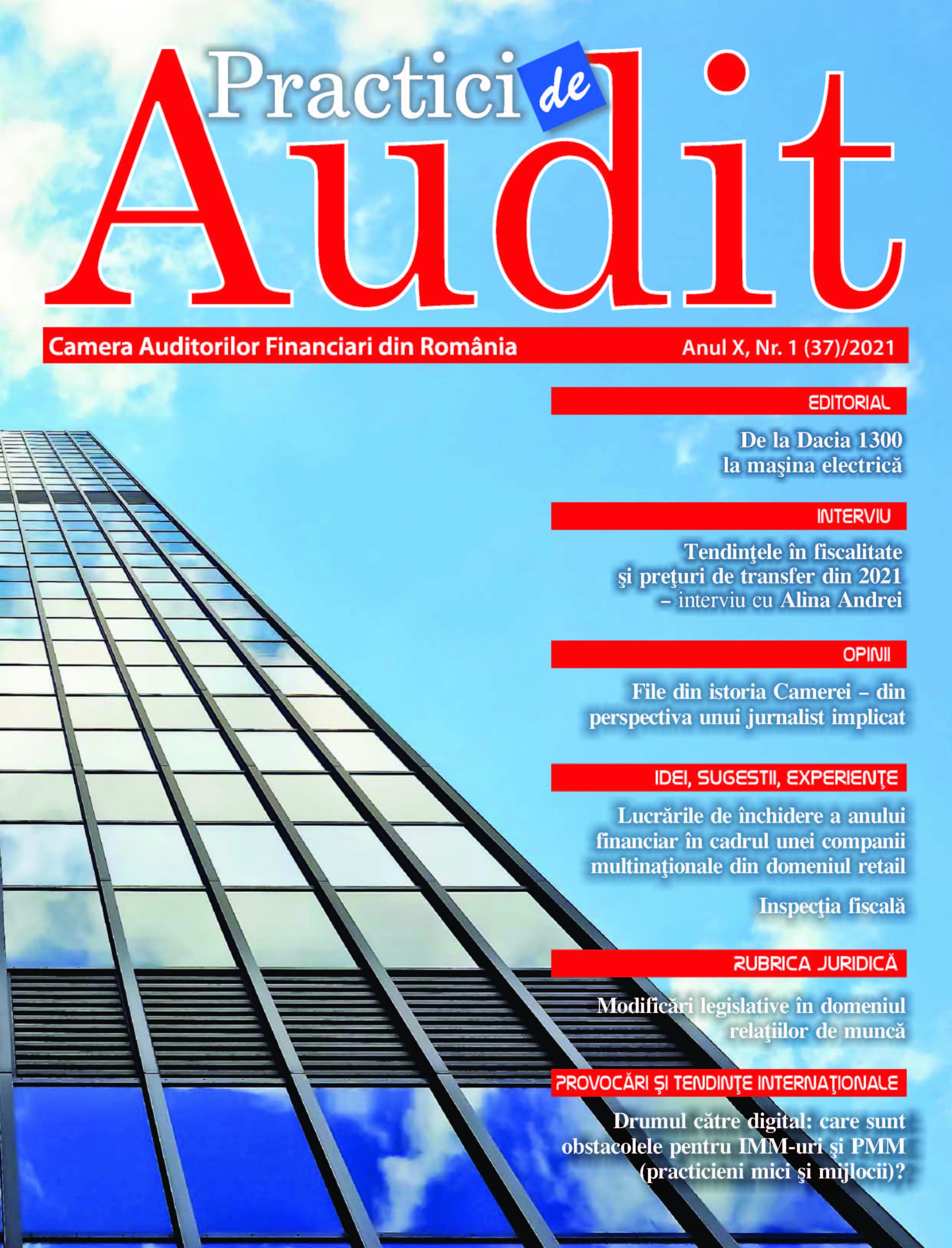 "Practici de Audit" Journal

Besides the already established journal, i.e. "
Audit Financiar
", the Chamber of Financial Auditors of Romania provides the auditors, the trainees and other interested readers with a new quarterly publication – "Practici de Audit". This journal provides comments, case studies, consultancy, examples of good practices both within the country and from abroad, answers to the questions raised by readers, solutions suggested by the Working Group, and other useful information in the field.

In order to best meet your expectations, the journal's editors invite you to actively participate to the publication, suggesting topics, personal professional experiences and asking for answers to the issues that you are concerned about.
Subscription fees to the "Practici de Audit" Journal

Printed issue:
– 6 months: RON 80

– 1 year: RON 160

Online issue (price/one journal issue no.: RON 15)
Half-yearly (2 journal issues): RON 30

Yearly (4 journal issues
): RON 60

The rates include shipping charges.
The subscription fee is paid by payment order in the following account: RO09 RNCB 0069 0076 6442 0001, opened at BCR Libertăţii Branch, Bucharest or by cash at CAFR head office in Bucharest, 
67-69
Sirenelor, 5th District.
Once the payment has been made, subscribers shall contact the editorial office at: revista@cafr.ro, mentioning the payment details and the mailing address (for the printed version and the invoice  reception – if applicable) or the e-mail (for the electronic version) where they wish to receive the journal.
For invoicing purposes, all company identification data shall be communicated to the editorial office, the invoice being dispatched by  mail or issued on the spot in case of cash payment at CAFR's head office.
For any further information, please contact us at: +4031.433.59.22 or e-mail: revista@cafr.ro.